Recycling and Sustainability
You are here
Home
› Recycling and Sustainability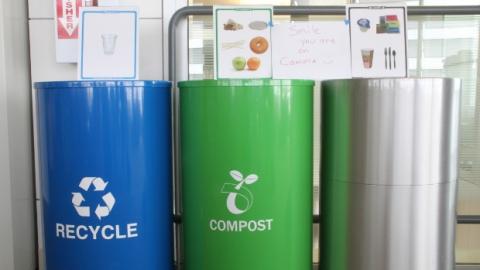 Zero landfill waste can be achieved!!! 
From James Barnes:
This picture displays the total waste produced at a 400+ person orientation lunch! 
A big thank you to Matt Hirota, Jorge Herrera Gomez, Jason Souza and their crews for helping to make our lunch a sustainable showcase for our newest Bobcats.